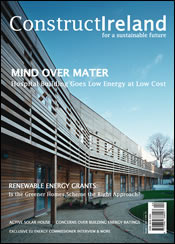 N E W S • C A L E N D A R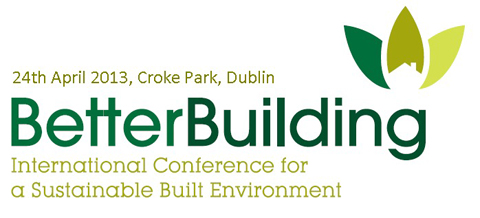 Thermo Eco Block is taking part at the International Conference for a Sustainable Built Environment
Wednesday 24th April 2013, Croke Park, Dublin
Website betterbuilding.ie


Product News
Thermo Eco Block offers a new product
• sensational high thermal properties

The sensational new block for external walls with high thermal properties (u-value 17) is available! Read more about the Themo N on this page:
Products


Past events:
Architecture Magazine CONSTRUCT IRELAND
• Sustainable Building and Renewable Technologies

The magazine Construct Ireland presented informations about Thermo Eco Block and the quality of this ecological material. (Issue 14/ 2006, page 7). Construct Ireland is an innovative Irish periodical promoting the viability of sustainable development in Ireland. For new informations visit the website:
www.constructireland.ie
CULTIVATE GREEN BUILDING FORUM DUBLIN
• Improving the Energy Efficiency of our Homes

(2007) Duncan Stewart, the award-winning architect and well-known TV presenter, will host this timely and thought provoking forum exploring how we can save energy and money by making our homes more energy efficient. Duncan will lead a public conversation with experts in the fields of green building, insulation options, ecological design and renewable energy systems. Themes include: • Exploring the Carbon Footprint of our Homes • Energy Audits & Ratings • Energy Efficiency & Renewable Energy Systems • Future Proofing Our Homes

15-19 Essex Street West, Old City, Temple Bar, Dublin 8
See the Cultivate calendar ...